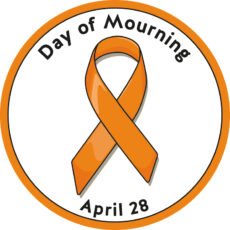 In 2008, Tracey and Angela's father Michael Phan suffered critical injuries in a gas exposure incident at the A-1 mushroom farm in Langley. Three workers died and Michael and a co-worker were left with brain injuries. Michael remains in a coma.
Tracy and Angela were children at the time of the incident. At the age of 16 Tracey testified at the 2012 Coroner's inquest describing the profound impact their father's injuries had on his and their lives.
Tracey said her dad was the bread winner and the "perfect dad, coming out of a TV show . . . he was a soccer mom coming out to all my games and my track and field to cheer me on."
"Now he is pretty much a dead person stuck in a live body," said Tracey.
Tracey has continued her activist work as a Program Facilitator at the BC Fed Health and Safety Centre. She facilitates Occupational Health and Safety courses for young and new workers.
Angela is attending college taking prerequisites for nursing.
For more information please contact:
Media Relations
604.276.5157