British Columbia First Responders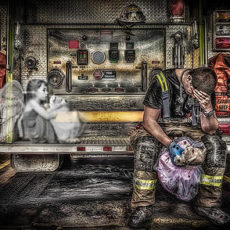 On this day of mourning, I mourn the loss of First Responders in BC to suicide.
BC has the highest level of suicide of First Responders in the country.
Survivors often say, "Our people aren't always there for us when we need direct support. Ah, but they'll come out in droves for our funerals, now, won't they?"
Dressed to the nines in uniform. They'll often travel across the country to march in a First Responder Funeral on Parade.
Any suicide death of a BC First Responder due to Operational Stress Injury and resulting PTSD, Depression and often Addictions is a Workplace Death.
I honour those who've fallen: This serves as a memorial statement.
One we are yet to see made on all the memorial walls standing to honour fallen First Responders who've perished due to other ways to die.
I honour this week all fellow First Responders now living with a permanent disability.
Thank you, all, for your service.
Be Well those still alive.
Rest Well those who have died.