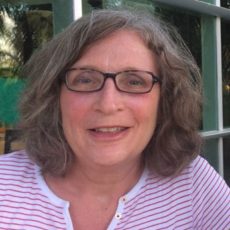 Big dreams left unfulfilled at a young age
Brenda Gorner remembers reading a magazine article when her kids were still small about hazards in the workplace, especially for young inexperienced workers – an article that stayed clearly in her mind. Years later, the eighth of her 10 children, Shane was one of 128 people who died in job-related accidents or illness in 2013.
"At the young age of 19, Shane he was already an actor, an artist, a musician, a photographer, a poet, a screenwriter, a singer, a writer, and a clown. He was creative, passionate and had many ambitions. He can no longer do the things he loved. Sadly, he is not able to fulfill any of his dreams here."
On the last weekend of August 2013, Brenda's family gathered in Langley to celebrate the wedding of Shane's older brother. They had a wonderful time before everyone separated to return home. In the excitement of the wedding, they had overlooked that Shane's car insurance had expired the day before, so Brenda drove her son to work and then took his papers in to get re-insured. She was filled with love and excitement as she drove to his workplace to surprise Shane, and have him drive her home in his newly-insured Jeep. But when she got to the work yard, she could tell something was wrong.
Two police officers asked if she was Brenda Gorner. "I remember telling them they were scaring me." The officers sat Brenda down and told her words she would never forget. "There was an incident at work today involving your son Shane…and he has passed away." It was 5:00 pm and the incident happened at 1:30 pm.
Shocked and grief stricken, Brenda had to find her husband right away to let him know before he heard from someone else. Her two youngest children, 16 and 14 years old, had to hear something she should never have had to tell them – that their older brother had died that day. Next fell the daunting task of locating Shane's other seven siblings, including his older brother who was now on his honeymoon. Everyone changed their plans and immediately returned home. "What a contrast from the weekend before when we celebrated together – now we grieved together. United as a family, we supported each other and worked together to complete the necessary arrangements."
Shane had been working at a recycled rubber plant, and was operating a hydraulic press using a combination of electrical, hydraulic, and pneumatic power sources. The work required him to reach into a non-guarded space of the press regularly during production. The inadequate machine guarding created risk for him entering the pinch points.
The press was reported to have been found in the 'auto-cycle' mode when a co-worker responded to the emergency. This meant the upper platen was lowering as Shane reached into the non-guarded space to clear the rubber mixture. Also, the press controls were not to the required regulatory/industry standard. Later testing revealed the control to raise the upper platen worked only intermittently.
Shane Mackenzie Gorner died from blunt force head and chest trauma by means of mechanical compression at 1:27 pm on August 28, 2013 at the age of 19. "Had proper safety measures been in place my son would have had a different story to tell. Shane is more than a statistic, so much more…his life and his death have affected many people."
After Shane's death, the Gorners founded the Shane Gorner Memorial Endowment Fund, which offers a bursary to a Salmon Arm Secondary School student who shares their son's ambitions and interests.
Today, Brenda wants to help educate, influence and instigate safe work ethics so the conditions and environments for all employees are secure. And so that young workers who may not realize they have a choice, are educated and know they can choose to question or refuse to perform work they feel is unsafe. "Their story doesn't have to end like my son Shane's did."
Her sincerest wish is that others don't have to suffer such a loss and feel the grief her family has felt. "That we can still have them here to do what they love, with the people who love them. I never imagined this would happen to my family, but it did."
"Let's work together to make sure it doesn't happen to anyone else."
For more information please contact:
Media Relations
604.276.5157